A Good Business Website isn't just a bunch of formal company content at one place in the internet. It is much much more. When you make an internet place for your company, that is not enough. For a really good business website you need to follow several technic rules and several content rules.
We will talk about all of them here in this post.
10 technical rules for a good Corporate or Business Website
Good Domain name (URL)
Choosing the right domain for your business is crucial. You should have in mind that the domain is chosen once at the very beginning and that it is very difficult to change it later.
It can be your company name, if it is not already taken, or some well-chosen keyword describing your business. Please keep it short and simple. Don't use any symbols or separators if you don't need.
This is a complex topic, so in one of the following articles we will go into more detail about how to choose the right domain for your website.
For domain registration, we most often use Name Cheap Domain.
We've used several different major world registries over the more than two decades in IT business, and somehow we've always come back to this service because it's proven to be the most reliable.
It's not bad to keep all domains in one place so you can track when your domain expires.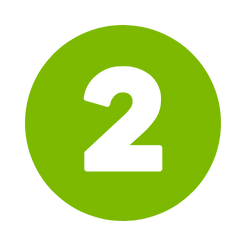 Stable & Reliable Hosting
What we have struggled with for years is to find a good and desirable hosting company.
Reliability is one of the most important aspects of any web hosting service. You pay your host not only to make sure your business is available 24 hours a day, but also to guarantee excellent loading speeds regardless of the time of day.
Hosting providers will tell you that you can get reliable service with any of their plans, but the reality is that some types of hosting are inherently more stable than others in terms of performance and uptime.
This is again a very BIG topic that we will deal with in more detail in one of the next posts, but what is very important is – as much as you can ALWAYS choose hosting servers with a private IP address, not shared ones. We will explain why is that the most important, more further in separate topic that we are going to post soon. And be sure to look at their included support and how often your data is backed up.
Changed and tested dozens of hosting services and data centers, from the most well-known to the less well-known, and we currently use the most CloudWays.
They proved to be the most desirable so far.
Quality & Catchy Web Design
When it comes to web development, you can create pure HTML/PHP website, WordPress, Drupal or Shopify website, depands on what are you need. We have been working with the
WordPress platform
for years, because it has proven to be the safest and simplest way to create a good and reliable website, so I will focus on it. In support of that is the fact that almost
half of the world's websites
were created in WordPress.
We asked about it here: Why is WordPress No. 1 Platform for Website Development?
Ever since I discovered DIVI builder. It's not free, but if you catch one of the holiday deals or sales, you can get it for a great lifetime price.

You can build a theme completely from scratch with Divi, and it allows you to create exactly what you want. But, if you want a quick and simple process, DIVI offers predefined themes that will surely satisfy all needs.
However, if DIVI does not suit you for some reason, you don't want to pay for some professional building tools, on the Theme Forest Envato Market website you have thousands of ready-made themes that you can either download for free or buy.
I always suggest buying a good theme form reliable source, because it can also affect on the security, speed and attractiveness of your site. When buying a theme, always look at how many times it has been downloaded, reviews of users, whether it offers regular updates included in the price, and what plugins it is compatible with.
Mobile Responsiveness
Make sure that your website is working appropriately on all types of devices. You need to ensure that your website is accessible from any device, anytime, anywhere.
Most of the WordPress builders and themes we mentioned above are already mobile responsive, just please check everything before you buy the theme, just in case.
Clear URLs for ALL Pages
Make sure you have
SEO-friendly URLs
. Creating SEO-friendly URLs is a super simple way to improve your SEO. If you get it right, you'll improve your organic search visibility, especially for low-volume long-tail keywords.
If you want Google to recognize your content and associate it with certain search phrases, you'll want to make sure your URL uses keywords relevant to your topic.
For example, if you're writing about "Best face cremes for dry skin" you experienced, make sure your URL looks like this:
www.example.com/best-face-cremes-for-dry-skin
Rather than this:
www.example.com/?p=123
In WordPress permalink settings you have an option for manage the links on your website. Please keep in mind that in WordPress URLs are not defined like this by default.
SEO - Search Engine Optimization
Search Engine algorithms are changing all the time, and SEO techniques and tips are constantly emerging. But there is some techniques that are contant.
We have two categories of SEO techniques ON-PAGE SEO and OFF-PAGE SEO.
We will focus more detailed on this in one separate post, but here is some of the key things:
ON-PAGE SEO
Right and clean URLs
Use headings (H1, H2, H3…) on your website right
Write attractive meta descriptions ofr your posts
Use right keywords at least on 2% of you post
Use keyword in your title
Use keywords in first 100 words of your post
Write unique and attractive text
Use internal and external links in your post
Use images that are unique and original as much as you can, optimize you images (use web compression before you upload it) and write meta tags and desription for your images ALWAYS!
Use some tools for SEO which will give you directives what you need to do to more optimize your posts. If your website is in WordPress, we're suggesting Yoast SEO plugin. We are using it for years and it works great, even as a free version. But you can also buy Premium Yoast SEO if you would like to have more tools and options.
OFF-PAGE SEO
Do researches of your competition
Do researches about the best keywords and business niche
Promote your website on social media and on promotional/your partner websites
Connect with your visitors, users or buyers and find our what they're thinking about your website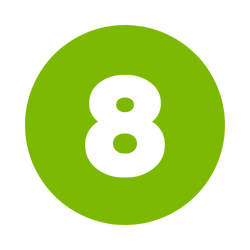 Image & Speed Optimization
Site image optimization and website speed optimization are crucial factors for improving site performance, and here's why:
Site image optimization: Images are an essential part of any website. They help to break up content and make it more visually appealing. However, large images can slow down your site's loading time, leading to a poor user experience. By optimizing your images, you can reduce their file size without sacrificing quality. This can significantly improve your site's loading time, which can lead to better user engagement and higher search engine rankings.
Website speed optimization: Website speed is an essential factor for a good user experience. Slow loading times can lead to frustration and cause users to leave your site before they even have a chance to see your content. Additionally, website speed is also a significant ranking factor for search engines. Google has stated that faster websites are more likely to rank higher in search engine results pages (SERPs). Therefore, optimizing your website speed can not only improve your user experience but also help your site rank better in search engine results.
In summary, optimizing your site's images and speed can lead to a better user experience, increased user engagement, and improved search engine rankings.
The best tools for optimizing your images, before you upload it to your website are:
https://compresspng.com/
https://compressjpeg.com/
Google Tools Integration and Analytics
Google Analytics integration is important for a good website because it allows you to track and analyze your site's performance. By integrating Google Analytics into your WordPress site, you can gain valuable insights into your audience, their behavior, and their preferences. This information can help you make informed decisions about your site's design, content, and marketing strategy, ultimately leading to a better user experience and increased traffic and conversions.
As for the best Google Analytics plugins for WordPress in 2023, here are my top 3 recommendations:
MonsterInsights: MonsterInsights is a popular Google Analytics plugin that allows you to easily set up and track your site's performance. It offers a wide range of features, including custom event tracking, enhanced e-commerce tracking, and more. It also has a user-friendly interface and is easy to use for beginners.
Google Analytics Dashboard for WP by ExactMetrics: This plugin allows you to view your Google Analytics data directly in your WordPress dashboard. It offers a variety of tracking options and reports, including real-time reports and custom dimension tracking.
Analytify: Analytify is another powerful Google Analytics plugin that offers detailed reports on your site's performance. It allows you to track pageviews, popular content, and user behavior, and also offers integration with WooCommerce, Easy Digital Downloads, and more.
Ultimately, the best Google Analytics plugin for your WordPress site will depend on your specific needs and preferences. Consider factors such as the level of tracking and reporting you require, ease of use, and compatibility with other plugins and tools when choosing a plugin.
10 content rules for a good Website
Relevant & Quality Content
Relevant and quality content is essential for every website for several reasons.
First, it helps to attract and engage visitors to the site. High-quality content that is informative, useful, and relevant to the needs and interests of the target audience can encourage users to stay longer on the site, increasing their chances of converting into paying customers or loyal followers.
Second, quality content helps to establish the website's authority and credibility. When visitors find valuable and trustworthy information on a site, they are more likely to view the site as a reliable source of information, and are more likely to return in the future.
Third, high-quality content can improve a website's search engine rankings, making it more visible to potential customers and readers. Search engines prioritize sites with relevant, well-written, and original content, so investing in high-quality content can help to boost a site's visibility and drive traffic to it.
Overall, relevant and quality content is a vital component of any website's success, helping to attract, engage, and retain visitors, establish authority and credibility, and improve search engine rankings.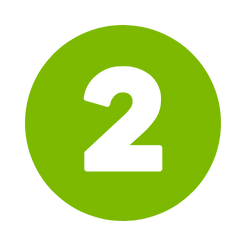 Two Font Types Maximum
It is recommended to have a maximum of two font types on a website for several reasons. First, using too many different fonts can make the site appear cluttered and confusing, which can negatively affect the user experience and make it difficult for visitors to navigate the site.
Second, using too many fonts can also slow down the site's loading time, which can cause visitors to become frustrated and leave the site before it has even fully loaded.
Third, using a limited number of fonts can help to create a more cohesive and consistent visual style across the site, which can help to establish the brand identity and make the site more memorable to visitors.
So, limiting the number of font types used on a website to a maximum of two can help to improve the user experience, speed up loading times, and create a more cohesive visual style that reinforces the site's brand identity.
Clear Description of Your Business
Clear and concise description of your business on your website is incredibly important. It helps visitors to quickly and easily understand what your business does and what products or services you offer. This can help to capture their attention and keep them on your site for longer, increasing the chances of converting them into paying customers.
A clear description of your business can help to establish your brand identity and differentiate your business from competitors. By highlighting your unique selling proposition and the benefits of your products or services, you can create a compelling reason for visitors to choose your business over others.
It can also improve your search engine rankings. By including relevant keywords and phrases in your description, you can help search engines to better understand what your site is about and improve your visibility in search results.
Overall, having a clear and descriptive statement of your business on your website is an essential element of effective online marketing. It can help to capture visitors' attention, establish your brand identity, and improve your search engine rankings, all of which can contribute to the long-term success of your business.
Your Products & Services
Presenting your products and services effectively on your website is critical to attracting and retaining customers. Here are some tips on how to best present your products and services on your website:
Use high-quality images: Use clear, high-quality images that showcase your products and services in the best possible light. Make sure the images are optimized for web use so they don't slow down your site's loading time.
Provide detailed descriptions: Provide detailed descriptions of your products and services, including features, benefits, and pricing information. This will help visitors to make informed purchasing decisions and reduce the risk of returns or dissatisfaction.
Use customer reviews and testimonials: Including customer reviews and testimonials can help to build trust and credibility with potential customers. It also provides social proof that your products and services are of high quality.
Include clear calls-to-action: Make sure that your site includes clear calls-to-action that encourage visitors to take action, such as making a purchase or signing up for a newsletter. Use clear, prominent buttons or links to make it easy for visitors to take the desired action.
Organize products and services logically: Organize your products and services logically, using categories or tags that make it easy for visitors to find what they're looking for. Avoid clutter and confusion by keeping things simple and easy to navigate.
Offer product or service demos: Offering product or service demos can help to build trust and give visitors a better understanding of what you have to offer. This can be especially effective for complex or technical products and services.
By following these tips, you can effectively showcase your products and services on your website, increasing the chances of converting visitors into paying customers.
Portfolio or/and Client List Section
Presenting your portfolio or client list on your website can be an effective way to showcase your work and build credibility with potential customers. Here are some tips on how to best present your portfolio or client list section on your website:
Use high-quality images: Use high-quality images of your work or logos of your clients to make the section visually appealing and engaging for visitors.
Organize by categories: Organize your portfolio or client list by categories to make it easy for visitors to find what they're looking for. For example, you could categorize your portfolio by industry, type of project, or client size.
Include brief project descriptions: Include brief descriptions of each project or client, highlighting the key features, challenges, and outcomes of the work you did for them. This can help visitors to better understand your expertise and experience.
Highlight your best work: Feature your best and most successful projects or clients prominently to grab visitors' attention and make a strong first impression.
Keep it up-to-date: Keep your portfolio or client list section up-to-date by regularly adding new projects or clients and removing outdated or irrelevant ones.
So, this way you can effectively showcase your portfolio or client list section on your website, increasing your credibility with potential customers and helping to attract new business.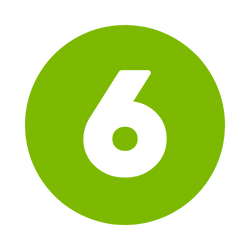 Call to Action
Having a clear call to action (CTA) on your website is essential for encouraging visitors to take action, whether that's making a purchase, filling out a form, or subscribing to a newsletter. A well-designed and strategically placed CTA can increase the likelihood of conversion and help to achieve your business goals.
Here are some reasons why a CTA is important:
Guides visitors towards the desired action: A CTA provides clear direction to visitors on what action you want them to take. This helps to reduce confusion and increase the likelihood of conversion.
Increases conversion rates: A clear and compelling CTA can increase the likelihood of visitors taking the desired action, leading to higher conversion rates.
Encourages engagement: A well-designed CTA can encourage visitors to engage with your website and take an active interest in your business.
Builds brand awareness: By highlighting your products or services in a clear and compelling way, a CTA can help to build brand awareness and increase the visibility of your business.
Here is an example of a good CTA:
"Sign up for our newsletter and receive 10% off your first purchase"
This CTA is effective because it is clear, specific, and provides a tangible benefit for the visitor. It encourages visitors to take action by offering a discount and makes it easy for them to do so by providing a clear call to sign up for the newsletter.
Other effective CTAs may include "Buy now," "Subscribe," "Learn more," or "Book a consultation." The key is to make the CTA clear, specific, and relevant to the visitor's needs and interests.
Credibility Introduction (Testimonials)
Having a credibility introduction, such as testimonials, on your business website is crucial for building trust and credibility with potential customers. Testimonials provide social proof that your products or services are of high quality and can help to persuade visitors to take action. They also help to demonstrate that your business has a track record of delivering on its promises, which can be especially important for first-time visitors or those who are unfamiliar with your brand.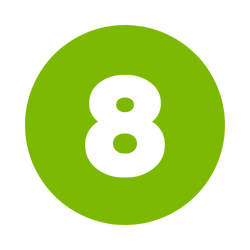 Contact Us Page (Contact Form)
Having a Contact Us page with a contact form on your business website is essential for providing a way for potential customers to get in touch with you. It allows visitors to ask questions, make inquiries, or request information about your products or services, which can help to generate leads and build relationships with customers.
Without a clear and easy way to contact you, visitors may become frustrated and move on to a competitor's website. A Contact Us page with a well-designed form can also help to improve the user experience and make it easier for visitors to interact with your website.
As for the best WordPress plugin for a Contact Us form, there are several popular options available, including Contact Form 7, WPForms, Gravity Forms, and Ninja Forms. Each plugin has its own set of features and benefits, so it's important to evaluate your specific needs and choose the one that best meets your requirements.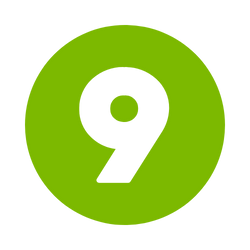 Privacy Policy & Terms and Conditions pages
Having a Privacy Policy and Terms and Conditions pages on your business website is important for several reasons.
Firstly, a Privacy Policy helps to inform visitors about how your website collects, uses, and protects their personal information. This can help to build trust and credibility with potential customers and demonstrate that your business takes data privacy seriously.
Secondly, Terms and Conditions outline the rules and guidelines for using your website or purchasing your products or services. This can help to reduce the likelihood of disputes or misunderstandings with customers and protect your business from legal liabilities.
As for the best online text generator for Privacy Policy & Terms and Conditions for WordPress, there are several options available, including:
TermsFeed: A paid service that offers a range of legal policies and agreements, including Privacy Policy and Terms and Conditions specifically tailored for WordPress websites.
iubenda: A paid service that provides customized legal policies for websites and apps, including WordPress.
WP Legal Pages: A WordPress plugin that provides pre-built legal templates for Privacy Policy, Terms and Conditions, and other legal agreements.
Privacy Policy Generator: A free online tool that generates a customized Privacy Policy based on your specific needs and requirements, and can easily be added to your WordPress website.
It's important to note that while these online text generators can be a helpful starting point, it's always a good idea to have your Privacy Policy and Terms and Conditions reviewed by a legal professional to ensure that they meet your specific legal requirements and obligations.
GDPL Data Protection Rights & Cookie Acceptance
Having GDPR data protection rights and cookie acceptance on your business website is important to comply with data protection laws and regulations, protect user privacy, and build trust with visitors.
GDPR data protection rights allow users to have control over their personal data and how it is used, while cookie acceptance ensures that visitors are aware of and agree to the use of cookies on your website.
As for the best WordPress plugin for GDPR and cookie compliance, there are several popular options available, including these TOP 3:
GDPR Cookie Consent: A free plugin that helps you comply with GDPR and other cookie laws by displaying a customizable cookie banner and obtaining user consent.
Cookiebot: A paid plugin that offers advanced cookie scanning and tracking, automatic cookie detection and consent, and comprehensive GDPR and ePrivacy regulation compliance.
WPForms: A popular form builder plugin that offers GDPR compliance features, including a GDPR consent field that can be added to contact forms to obtain user consent.
Please have also in mind that while using a WordPress plugin can be a helpful way to achieve GDPR compliance, it's also important to have a good understanding of the GDPR regulations and how they apply to your specific business and website. It's always a good idea to seek legal advice if you're unsure about how to comply with GDPR or other data protection laws.
Stay Up to Date With The Latest News & Updates
Follow Us
Follow us on our social media channels for exclusive content, promotions, and exciting news. Join our community and be a part of the conversation.
Join Our Newsletter
Stay up-to-date with exclusive content, insider tips, and special offers delivered straight to your inbox. Subscribe today and become a part of our community.
Comming soon… stay tuned!